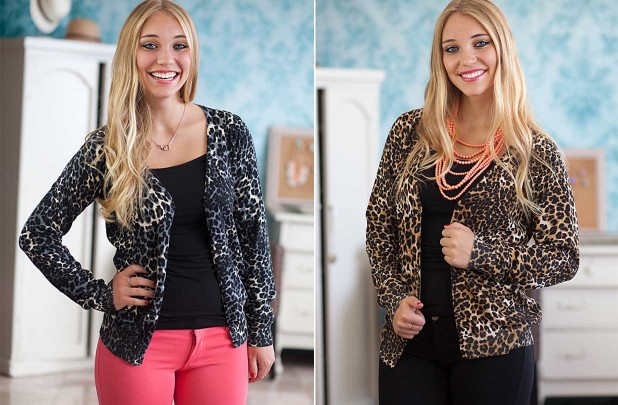 Seller and Shipping Info
This item is sold & fulfilled by Boutique Socks from Clearfield, UT and will leave their facility by August 27th.



Product Description
You asked for it and we delivered! We got so many comments from our customers wanting a leopard print cardigan and our awesome buyers found high quality at an amazing price! If you love animal prints then this is a must-have piece for you. This fun neutral print is ideal to mix and match and adds pizazz to any outfit! It looks great with other neutrals or add a fun pop of color with a tee, statement necklace, or other accessories.

70% Cotton, 20% Nylon, 10% Silk. Machine wash. Size small measurements when laid flat: shoulders 17", sleeves 26", length 24". Model is wearing size small.